DRIVING SCHOOL IN ENGLISH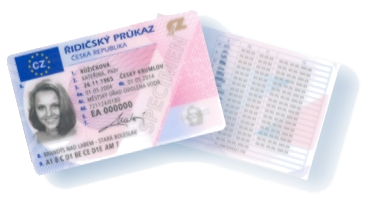 For those interested who do not speak Czech, we offer a driving school course in English
Our teachers will guide you through both theoretical teaching and practical training in English so that you are able to successfully pass the final driving test.
We will also provide you with original study materials in English so that you can prepare yourself perfectly for the final exams.​
Since offering courses in foreign languages requires special staff, these courses have a limited capacity. We recommend English-speaking applicants to arrange an appointment in advance by e-mail - please send your request to the e-mail address autoskolaji@seznam.cz

Remember, that before you sign up for the driving trainings you must:


meet the minimum age required for the driving license - it is 18 years at least
meet the medical condition required (you need a medical certificate from your doctor - general practitioner - and it must not be older than 3 months)
you must not be banned from driving in the EU for any reason
you need to prove the permanent residency or study or job relation to the Czech Republic for at least 185 days the day of your driving examination if you are non-Czech citizen
How to enroll in driving school:
Print the application form (with two sided printing) and the medical confirmation form. Both of the documents are in czech and cannot be translated into another language.
After you have filled the application form in and obtained the medical certification, bring both of the forms to our office at Fritzova 2, Jihlava, or send us both via email.
Your teacher will contact you in a few days with an offer including the date and price of the course. If You accept it, You can schedule the first training.
Driving Tests
Driving examination consists of two parts. The theoretical test and the practical driving test.
If you want to take the
theory test in English or another language
, you will need a certified court interpreter present at the theory test.
If you take the driving school lessons in English, you can take the exams with an interpreter in any foreign language - so you don't have to take the final exams only in an English interpretation, but in any one..
You can also decide to take the final tests (and the practice driving exam) without of an interpreter and take it in the Czech language.
But if you decide to do the theoretical exam by yourself, without the presence of an interpreter, and fail, you will not be allowed to have an interpreter at the next theoretical test.
You usually take the practical test with the teacher who taught you in the course. However, he is not allowed to interpret the exam questions or the examiner's instructions for you.
Documents and forms: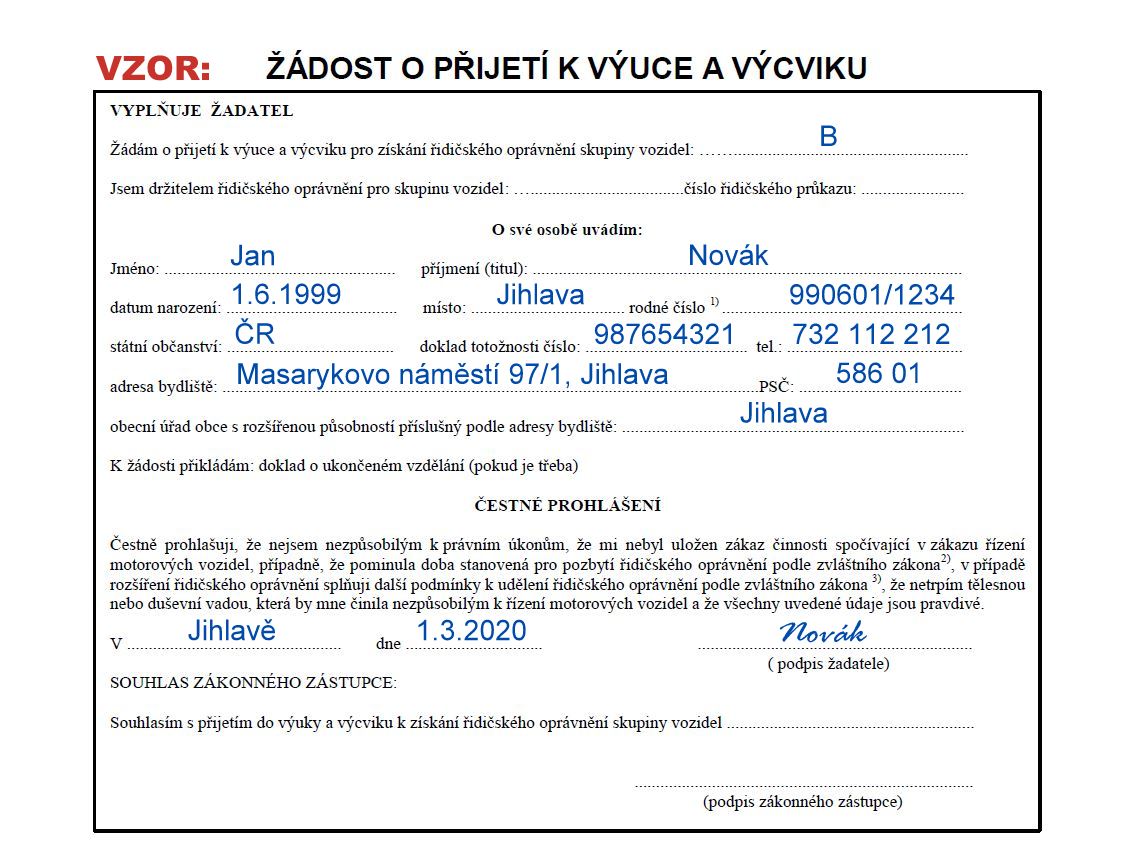 Application form:
PDF
nebo
Word
Medical opinion:
PDF
nebo
Word
An example of filled application form -
vzor



FAQ: